Excellent treatment with the patient, warm and very human staff, the doctors are the maximum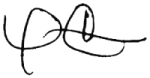 Gretchen Compres
Thank you very much to everyone at the IMG Hospital, especially Dr. Liz Perez, my gynecologist and Dr. Luis Martinez, and to all those who attended me during the delivery of my baby. The services and care exceeded our expectations and that helped my delivery to be successful! . Congratulations also to the Kitchen department … The food was 5 stars!

Maria Eugenia Tochon
The IMG Hospital staff was very friendly from my arrival. I am on vacation in Punta Cana for 6 days and unfortunately I had to come and get checked because I felt bad, I was hospitalized and the attention was quick and timely, professional and very friendly. The facilities and equipment are of a high standard and I felt safe and well cared for. Thanks to Dr. Liz and Nancy especially. Cheers !

Nathalia Piedrahita